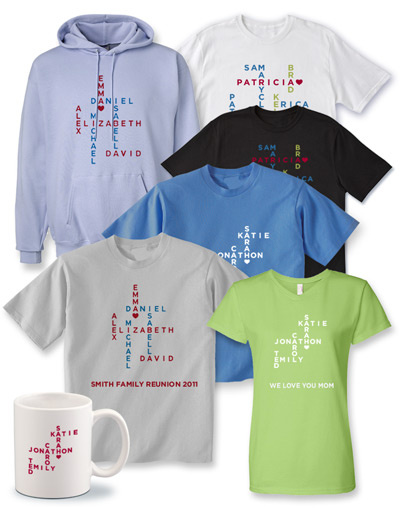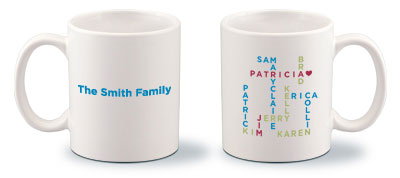 Unique and Personalized Gifts
Share your memories with unique
family t shirts
,
sweatshirts
or
personalized drinking mugs
that proudly displays the names of everyone in your family. Creating personalized family gifts is easy and fun for kids, parents and grandparents alike. Unique family gifts are perfect for any occasion or family member!
With just a few clicks of your computer you can create a one of a kind "crossword" style design that shows the names of your entire family. A personalize message can also be placed below the design.
Family Matrix is great for group events such as cheerleading and sports teams, club associations, church fellowships and corporate team building. The possibilities are endless!
| | |
| --- | --- |
| Gifts For: | |
Family Matrix has extensive capabilities to print custom designs on any of our products. Simply select a product from our
Products Page
and
Forward Your Graphics
. We will send you a confirmation within one business day.